Bergen Family Genealogy

The Bergen Family has been a bit elusive. We do know that they were a Mennonite Family from Russia. In my research, I have come across a Jacob Bergen who has a son named Johann in Konteniusfeld (Conteniusfeld), Molotschna, South Russia. Unfortunately, the village is rarely mentioned in school registers and this makes it difficult to trace the generations. I have located a Bergen listed in the 1835 Molotschna Census in the village of Konteniusfeld. There are also many Bergen's listed in the 1873-74 Molotschna School Registers for this village. Could these be relatives? Another possibly has recently come to my attention. I have located a John Bergen who entered the United States in 1877. He was traveling with a relative, Gerhard Bergen, and his family. They entered through Philadelphia on the ship "Vaderland". This family also went to Kansas. I am almost positive this is my gr gr grandfather Johann J. Bergen but I need some more proof. I am hoping to find that maybe they still lived together in the 1880 Kansas census. I hope to find out soon. Bergen is also known to be spelled Baergen.
My great great grandfather, John J. Bergen, has been hard to trace any further back than his appearance in America. I do not know when he arrived, if he had any siblings, or his place of birth. His death certificate only lists Russia. I have sent for his immigration records and hope that this will give me more information. Update on this: I have contacted the INS and they have no record for John Bergen. My next course of action is to contact the county in which he lived and hope they have the naturalization and declaration of intent on file.
The Beginning:
Father: Jacob Bergen Mother: Unknown (Death certificate states Pample but I believe her last name may have been Rempel since Pample was not a Mennonite name). Children:
Johann J. Bergen, born: 12-2-1862, Russia – died: 3-25-1943, Hutchinson, Kansas
Married: Anna Regehr, born: 8-31-1852, Russia – died: 3-15-1925, Goessel, Kansas

(This was Anna's 2nd marriage. She was previously married to Johann D. Friesen, who died in Russia. Anna had four children from that marriage.) Children of Anna & John Bergen:
Jacob Regier Bergen, born: 9-28-1886, Harvey County, Kansas – died: 9-16-1960, Bakersfield, California
*Bernhard (Ben) R. Bergen, born: 10-10-1888, McPherson, Kansas – died: 3-17-1957, Hutchinson, Kansas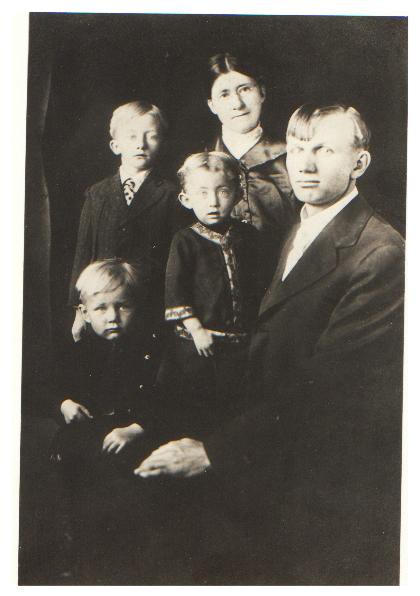 Jacob Regier Bergen married Gertrude Loewen, born: 11-6-1888, Buhler, Kansas. They were married 1-8-1908 in Kansas. Jacob and Gertrude made their final home in Shafter, California, where Jacob had a woodshop as well as a Union Service Station on the corner of Lerdo and Central Avenues. He also was a building contractor and built a lot of buildings that still exist in the Kern County area, including Bakersfield. Children:
1) Pete L Bergen, born: 11-6-1908, Buhler, Kansas – died: September 16, 1969, Bakersfield, California
2) Walter L Bergen, born: September 16, 1911, Buhler, Kansas
3) Elizabeth Bergen, Living
4) Harry L Bergen, Living
5) Lillie Bergen, born: December 14, 1920, Chocteau, Kansas – died: December 14, 1920
6) Elcy Bergen, Living
7) Roland L Bergen, Living
&nbsp Jacob & Gertrude Bergen Family



(As on other pages, I will continue with my direct line of Bergen's. I do have information on other family members. If you would like this information please email me.)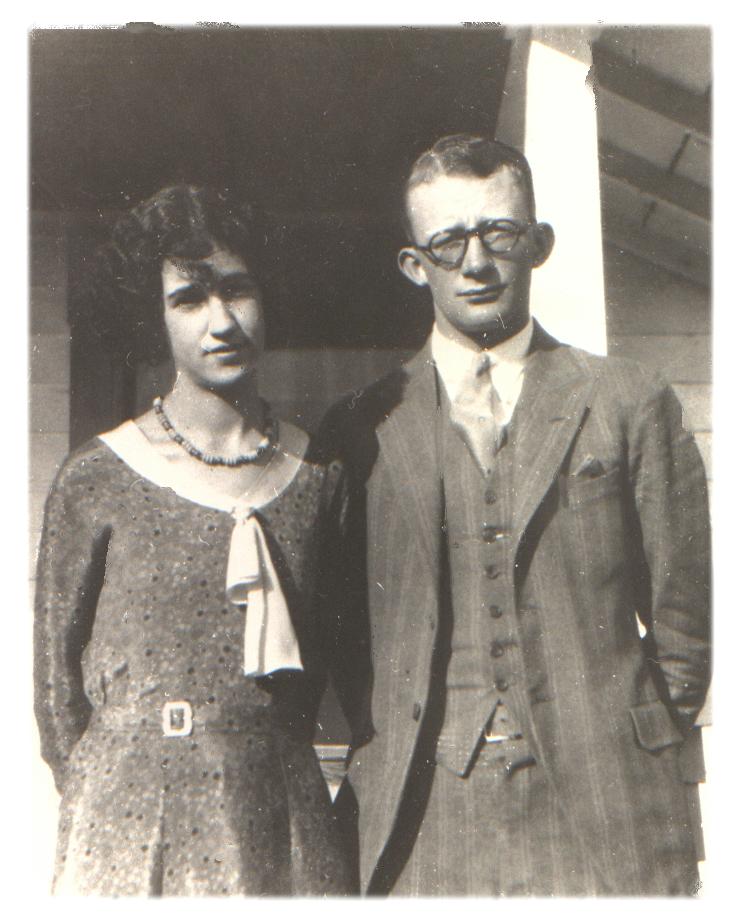 Pete L Bergen

married Ada Elizabeth Suydam, Living. They were married in Bakersfield, California. The two met as children in school in the Rio Bravo Area of Kern County, California. Pete was brought up as a devote Mennonite, while Ada was brought up in another Christian Faith. The Mennonite Church refused to marry them and Pete was eventually ex-communicated from the Church for marrying a non-Mennonite.

Pete earned his living most of his life as a farmer but also worked as a State Building Inspector for California, mainly working on schools in Kern County. He was also a great carpenter. We his family have many cherished possessions that were made by him. He took joy in creating jewelry boxes, toy boxes, and furniture of all types for his grandchildren and other family members. Children of Pete and Ada:
Due to some very terrible people out there these days, the rest of the information has been deleted because of the possibility of identity theft. This generation contains people who are still living.
To continue with my family tree click the Neumann Link



*Ben R. Bergen married Susie Schmidt, born: March 21, 1889, Kansas – died: December 24, 1969, Hutchinson, Kansas. They were married on September 11, 1912, in Kansas. We know little about this family. Some of the older members of the family remember going to Kansas as children and visiting Uncle Ben but little else is known. Children:
Frances Bergen - appears to have married twice: 1) Mr. Brewer 2) Mr. Seller
Esther Bergen - married David J. Rheault
Elsie Bergen - appears to have married twice: 1) Fred Parrett 2) Mr. Ritter
Anna Bergen - married Claude Reed
Walter R. Bergen
If you know anymore about the Ben Bergen Family, please contact me.

Please sign my Bergen Guest Book before you leave and let me know about other Bergen sites. Who knows the next person searching out the Bergen Family maybe looking for you! Feel free to leave comments about the website and any suggestions to make it better. Thanks in advance, Rita

I would like to personally thank my Aunt Deanna for her continuing efforts to restore the old family pictures and provide them to all of us. Without her efforts, this, as well as other pages would not be possible. Not to mention, the joy that these pictures bring to all us. Thank You!!!

IF YOU ARE TRYING TO CONTACT LOST FAMILY MEMBERS OR MAKE A GENEALOGY CONNECTION DO NOT MAKE THE MESSAGE PRIVATE. NO ONE WILL SEE IT BUT ME. All the information I have on this family is available at Search My Entire Database On Rootsweb. If the information is not here - I don't know it, sorry and there is no need to email me.




Sign the Bergen Guestbook





Search my Entire Database on Rootsweb

Place your Bergen Family on the GuestMap





Bergen Resources on Rootsweb
I have recently begun to administer the Bergen Message boards at Rootsweb - Make sure you take a look

Main Page




My Genealogy Pages | NASCAR Webrings | My Jeff Gordon Page | Contact Me