Last updated June 20, 2007



JEFF GORDON - TODAY'S GREATEST DRIVER




JEFF GORDON FANS WELCOME!!!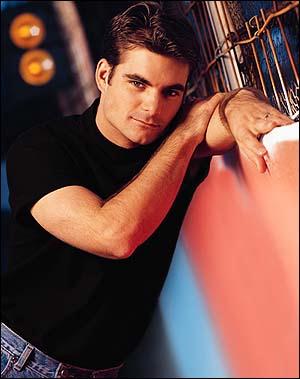 Welcome to my Jeff Gordon Fan Page. I have been a fan of auto racing since the age of 6. (I won't tell you how long that is) But, I will tell you that in my youth I did attend races at Riverside, The Hanford Speedway, & Ontario. Well, I've given it away, I've passed my teenage years. I attend the California 500 almost every year. Dedicated fan that I am, in 1998, I drove 5 hours to Las Vegas just to attend the Jeff Gordon Fan Club Meeting - But could not attend the race.

This site is dedicated to the greatest driver today, Jeff Gordon. As time goes on, I'm sure that history will rate Jeff as one of the greatest drivers of all times - maybe even surpassing the king, Richard Petty. I fell in love with Jeff in 1994 when he won the the Coca-Cola 600 in Charlotte. I couldn't resist his reaction to the win in victory lane.

It is great to see that this team is finally coming together under his new crew chief. Jeff and his team have been able to secure four championships and hopefully this is the season for Number FIVE

This website is one females' perspective on Today's Greatest Driver. Some of the pictures I have chosen to display are too show Jeff's other attributes beside racing. Remember I am a female fan and I enjoy looking at these pictures - I think there are one or two others out there who will too!!

I don't like websites that are hard navigate and you end up getting lost. My hope is that this website will be easy to navigate and doesn't appear cluttered, with alot of useless links or advertisements. If you can think of any way to improve it, please let me know. If you would like the banner for your Jeff Gordon webpage to appear on my favorite links page, just email me a copy of your banner and the link to your site and if I agree I'll add it.

CONGRATULATIONS TO JEFF AND INGRID FOR THE BIRTH OF ELLA SOPHIE GORDON - BORN 06-20-07 AT 9:09AM IN NY. 7LBS 1 OZ. AND 20 INCHES LONG. CONGRATULATIONS!!!!!




CONGRATULATIONS JEFF & THE ENTIRE 24 CREW FOR YOUR LASTEST VICTORY AT POCONO!!!!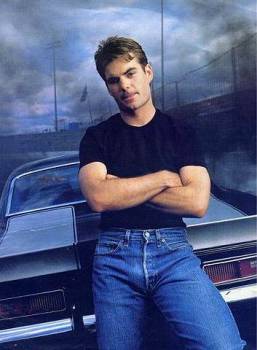 ACCOMPLISHMENTS

1991 BUSCH SERIES ROOKIE OF THE YEAR
1993 WINSTON CUP ROOKIE OF THE YEAR
1995 WINSTON CUP CHAMPION
1997 WINSTON CUP CHAMPION
1998 WINSTON CUP CHAMPION
2001 WINSTON CUP CHAMPION



Take the poll at the bottom of the page and help determine Jeff's greatest moment in Racing



LINKS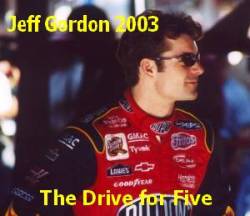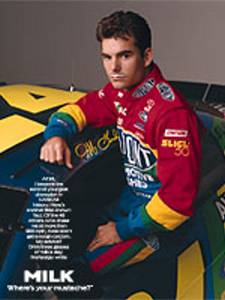 Jeff Gordon Message Board


Jeff Gordon Chat Room









Thanks for visiting - please continue to come back while I continue to add to this site. It's hard to find something new, that other sites don't have, but I'll give it my best shot. Please don't forget to sign my guest book on your way out - you're comments are appreciated. Please be aware that my guest book is not to be used to bash Jeff or Brooke during this tough times in their lives. This is a FAN website - if you feel like doing some bashing, go to one of the anti-Jeff sites. IF YOU ARE POSTING A MESSAGE IN HOPES THAT JEFF WILL SEE IT OR ARE LOOKING FOR OTHER FANS - DON'T MAKE THE MESSAGE PRIVATE. NOONE WILL SEE IT BUT ME.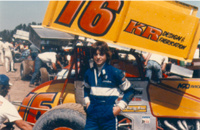 Sign the Jeff Gordon Guestbook










Disclaimer: This website is in no way associated with Jeff Gordon Motorsports, Hendricks Motorsports, or NASCAR - It's just a devoted fan's attempt to idolize her favorite driver. If there is any content on this website that is copyrighted please let me know and I'll remove it immediately

My Genealogy Pages | NASCAR Webrings | My Jeff Gordon Page | Contact Me