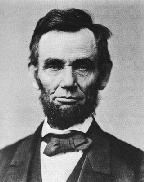 129th Infantry Regiment, Ohio
I went in search of a great, great, great uncle that had supposedly died of Pneumonia during the Civil War. Upon finally finding him in the records I was sorry to see just how little was published on the internet about the 129th Infantry Regiment, Ohio. I decided to take on this problem myself and try to find out as much information as possible about these brave Union Soldiers. I am starting with my relatives company, which is Company E of the 129th. I hope to be adding more as soon as possible. Please if you have any information to add about any of these brave men, please send it to me and I will be glad to add it. Or if you have a link to your website I would be happy to add your link! And I would truly love to add pictures of the personnel of the 129th.
Make sure you check out the Soldiers and Sailors Monument in Cleveland Ohio. It needs all our support!!
Here's a little Regimental History of the 129th:
OHIO ONE HUNDRED and TWENTY-NINTH INFANTRY (Three Years)
One Hundred and Twenty-ninth Infantry. - Col., Howard D. John; Lieut.-Col., George L. Hayward; Maj., Charles Mitchener. This regiment was organized at Cleveland, Aug. 10, 1863, to serve for six months, and on the same day started for Camp Nelson, Ky. On Aug. 20 it left Camp Nelson for Cumberland gap, at which place it assisted in the capture of the Confederate garrison - more than 2,000 prisoners, with a large amount of war materials of all kinds. The regiment remained at and about the gap, engaged in foraging, scouting, picket duty, etc., until Dec. 1, when it was ordered to move in the direction of the Clinch river, which was reached the next day, at a point where the Knoxville road crosses that stream. There a sharp engagement was in progress, in which the regiment took an active part. From Dec. 2 to 31, the regiment had occasional skirmishes with the enemy. It was mustered out from March 4 to 10, 1864.
Source: The Union Army, vol. 2

BATTLES FOUGHT
Fought on 08 February 1864 at Barboursville, KY.

Roster of Company E
All the following personnel enlisted in Company E on August 10, 1863 when it was organized. All the following personnel mustered out of the Company on March 10, 1864 in Cleveland, OH, except where otherwise stated


COMMAND STAFF



William M. Pearce - Enlisted as a Captain in the Union Army on June 18, 1863 at the age of 34
William McMackin - Enlisted as a Lieutenant 1st Class in the Union Army on June 26, 1863 at the age of 26
Edwin Taylor - Enlisted as a Sergeant 1st Class in the Union Army on June 18, 1863 at the age of 24
Edward F. Wilcox - Enlisted as a Sergeant 1st Class in the Union Army on June 18, 1863 at the age of 30
Hammond Clapp - Enlisted as a Sergeant 1st Class in the Union Army on June 28, 1863 at the age of 25
John W. Grier - Enlisted as a Sergeant 1st Class in the Union Army on June 26, 1863 at the age of 18
Chris N. Bell - Enlisted as a Sergeant 1st Class in the Union Army on July 6, 1863 at the age of 21
John W. McClenahan - Enlisted as a Corporal in the Union Army on June 26, 1863 at the age of 20
Watson H. Barkdell - Enlisted as a Corporal in the Union Army on July 15, 1863 at the age of 19
Daniel L. Thomas - Enlisted as a Corporal in the Union Army on June 26, 1863 at the age of 18
Charles H. Tuttie - Enlisted as a Corporal in the Union Army on June 18, 1863 at the age of 19
George H. Wood - Enlisted as a Corporal in the Union Army on July 14, 1863 at the age of 20
Robert W. Hamilton - Enlisted as a Corporal in the Union Army on July 14, 1863 at the age of 18
James W. Campbell - Enlisted as a Corporal in the Union Army on June 25, 1863 at the age of 18
John M. Dillon - Enlisted as a Musician in the Union Army on June 18, 1863 at the age of 15



ENLISTED MEN



James L. Akins - Enlisted as a Private in the Union Army on June 28, 1863 at the age of 18
Edward M. Bailey - Enlisted as a Sergeant in the Union Army on July 15, 1863 at the age of 22. Reduced in rank to Full Private on November 1, 1863
Oliver Bancroft - Enlisted as a Private in the Union Army on July 13, 1863 at the age of 18
Orrin Barber - Enlisted as a Private in the Union Army on June 28, 1863 at the age of 18
Charles Biddle - Enlisted as a Private in the Union Army on August 12, 1863 at the age of 18
Cecilian Bier - Enlisted as a Private in the Union Army on July 4, 1863 at the age of 18
Willard Boss - Enlisted as a Private in the Union Army on July 18, 1863 at the age of 18
Joseph Brown - Enlisted as a Private in the Union Army on June 23, 1863 at the age of 18
William Brooker - Enlisted as a Private in the Union Army on July 5, 1863 at the age of 18
George Burkey - Enlisted as a Private in the Union Army on July 24, 1863 at the age of 22
Patrick Calahan - Enlisted as a Private in the Union Army on July 17, 1863 at the age of 35
Charles B. Clark - Enlisted as a Private in the Union Army on June 24, 1863 at the age of 20
William Clapp - Enlisted as a Private in the Union Army on June 26, 1863 at the age of 18
James W. Coultrap - Enlisted as a Private in the Union Army on June 26, 1863 at the age of 18
John Craig - Enlisted as a Private in the Union Army on June 24, 1863 at the age of 18
Darwin S. Curtis - Enlisted as a Private on June 26, 1863 at the age of 18
Joseph Ferguson - Enlisted as a Private in the Union Army on July 25, 1863 at the age of 21
Truman L. Firestone - Enlisted as a Private in the Union Army at the age of 18
Andrew Forsythe - Enlisted as a Corporal in the Union Army on June 26, 1863 at the age of 18. Reduced in rank to Full Private on January 1, 1864
Homer E. Gibbons - Enlisted as a Private in the Union Army on June 17, 1863 at the age of 18
James Goss - Enlisted as a Private in the Union Army on July 5, 1863 at the age of 18
Joseph P. Graham - Enlisted as a Private in the Union Army on June 17, 1863 at the age of 18
Samuel Henderson - Enlisted as a Private in the Union Army on June 26, 1863 at the age of 18
Andrew High - Enlisted as a Private in the Union Army on July 5, 1863 at the age of 18
Henry Holbrook - Enlisted as a Private in the Union Army on July 28, 1863 at the age of 19
Ralph Hopwood - Enlisted as a Private in the Union Army on August 8, 1863 at the age of 18
David H. Jeffrey - Enlisted as a Private in the Union Army on June 23, 1863 at the age of 18
Henry Johnson - Enlisted as a Private in the Union Army on June 18, 1863 at the age of 19
William Johnson - Enlisted as a Private in the Union Army on June 23, 1863 at the age of 18
Edward Jones - Enlisted as a Private in the Union Army on June 18, 1863 at the age of 18
John Karney - Enlisted as a Private in the Union Army on June 18, 1863 at the age of 19
Thomas McGiflen - Enlisted as a Private in the Union Army on June 18, 1863 at the age of 18
Benjamin K. Mace - Enlisted as a Private in the Union Army on June 26, 1863 at the age of 18. Accidently killed on September 16, 1863 in Mount Vernon, KY
John W. Marlow - Enlisted as a Private in the Union Army on July 12, 1863 at the age of 24
Henry Masters - Enlisted as a Private in the Union Army on July 20, 1863 at the age of 18
Robert Miller - Enlisted as a Private in the Union Army on July 10, 1863 at the age of 18
Edward Minor - Enlisted as a Private in the Union Army on July 8, 1863 at the age of 18
Allen Monroe - Enlisted as a Private in the Union Army on June 18, 1863 at the age of 18
William E. Newland - Enlisted as a Private in the Union Army on June 24, 1863 at the age of 18
Thomas Norris - Enlisted as a Private in the Union Army on July 12, 1863 at the age of 45
Robert Parsons - Enlisted as a Private in the Union Army on June 26, 1863 at the age of 18
Henry Parkhill - Enlisted as a Private in the Union Army on June 23, 1863 at the age of 18
Oscar Pease - Enlisted as a Private in the Union Army on August 8, 1863 at the age of 18
Oliver H. Perry - Enlisted as a Private in the Union Army on July 15, 1863 at the age of 21
Jacob Pickard - Enlisted as a Private in the Union Army on July 6, 1863 at the age of 23
Samuel Plank - Enlisted as a Private in the Union Army on August 10, 1863 at the age of 18
Walter F. Pumphrey - Enlisted as a Private in the Union Army on July 2, 1863 at the age of 18
Thomas Purcell - Enlisted as a Private in the Union Army on July 15, 1863 at the age of 18
Courtney Randall - Enlisted as a Private in the Union Army on August 8, 1863 at the age of 18. Transferred to Company 83rd, 2nd Battle Regiment RC on November 13, 1863. Discharged Company 83rd, 2nd Battle Regiment RC on April 8, 1864 in Jeffersonville, IN
Florence Reece - Enlisted as a Private in the Union Army on June 18, 1863 at the age of 18
Samuel Richmond - Enlisted as a Private in the Union Army on June 20, 1863 at the age of 18
Cochran A. Roach - Enlisted as a Private in the Union Army on June 26, 1863 at the age of 18
George Robinson - Enlisted as a Private in the Union Army on August 8, 1863 at the age of 18
Charles Roleson - Enlisted as a Private in the Union Army on June 15, 1863 at the age of 21
John R. Roseman - Enlisted as a Private in the Union Army on June 26, 1863 at the age of 18
Charles Scott - Enlisted as a Private in the Union Army on July 1, 1863 at the age of 18
John Shafer - Enlisted as a Private in the Union Army on July 3, 1863 at the age of 20
William H. Simmons - Enlisted as a Private in the Union Army on June 17, 1863 at the age of 45
John Henry Sly - Enlisted as a Private in the Union Army on July 3, 1863 at the age of 18. Died of Pneumonia on February 23, 1864 in the hospital at Camp Cleveland, OH
Charles H. Smith - Enlisted as a Private in the Union Army on July 3, 1863 at the age of 20
Robert S. Smith - Enlisted as a Private in the Union Army on July 4, 1863 at the age of 18
Hugh Stewart - Enlisted as a Private in the Union Army on July 6, 1863 at the age of 18
William Stewart - Enlisted as a Private in the Union Army on July 6, 1863 at the age of 18
Conrad G. Sweensburg - Enlisted as a Private in the Union Army on July 15, 1863 at the age of 25
James O. Thomas - Enlisted as a Private in the Union Army on July 11, 1863 at the age of 18
Samuel B. Thompson - Enlisted as a Private in the Union Army on June 26, 1863 at the age of 18
John H. Thomas - Enlisted as a Private in the Union Army on July 7, 1863 at the age of 40
William R. Tinsman - Enlisted as a Private in the Union Army on July 24, 1863 at the age of 19
Michael H. Trainer - Enlisted as a Private in the Union Army on July 3, 1863 at the age of 18
Patrick Tucker - Enlisted as a Private in the Union Army on August 11, 1863 at the age of 18
Samuel Valentine - Enlisted as a Private in the Union Army on July 4, 1863 at the age of 25
Winfield S. Wallace - Enlisted as a Private in the Union Army on June 23, 1863 at the age of 18
George Warren - Enlisted as a Private in the Union Army on July 20, 1863 at the age of 18
George White - Enlisted as a Private in the Union Army on July 15, 1863 at the age of 18
Charles Y. Wheeler - Enlisted as a Private in the Union Army on July 15, 1863 at the age of 21. Promoted to Full Comm Sergeant on August 10, 1863
Laney Weiman - Enlisted as a Private in the Union Army on August 1, 1863 at the age of 20





My Genealogy Pages | NASCAR Webrings | My Jeff Gordon Page | Contact Me