Donald Chester Neumann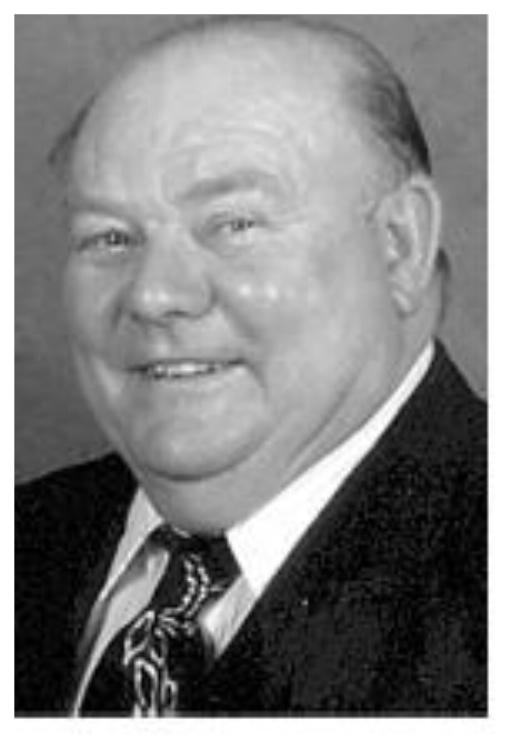 Don was born in Dos Palos, California, he was the ninth child born to Carl and Elizabeth Gaede Neumann.
When he was 4 the family moved to Shafter, CA where Don attended school. During his early years Don enjoyed farming activities and was in the Future Farmers of America. He served in the Army during the Cold war years at Ft. Anchorage, Alaska. Before he got out of the service, he met Lawanna Rogers and married her while on leave.
In the early 1960's Don and Lawanna moved from Wasco, CA to Delano, CA and his life as a farmer began. The citrus ranch had one of the first automatic sprinkler systems installed and ram-jet wind machines. For fifteen years he worked sunrise to sunset and all night during periods of frost. The ranch was sold and his farming days were almost over, yet he was always a farmer at heart.
The opportunity came to go into business with partners which were Harold and Gloria Nelson, Don and Lawanna opened Daco Farm Supply in 1976. In 1989, Don added NAPA Auto Parts to his store. As he strived to meet the other farmers needs and was a man of his word, he was successful and celebrated the 25th anniversary of the business this year. Don and Harold invented the Vac-Us machine, as a tool for farmers during this time, along with other inventions and innovations of equipment. The Vac-Us was reviewed in the Grape Grower magazine and also published the Mission Earth book.
His personal motto was to treat others as he wished to be treated, and his community could always count on him with service in the Lions Club, as a Babe Ruth coach, with the Delano High Baseball Tournament and lending equipment and assistance to other groups whenever call upon.
His hobbies included fishing, gardening and watching NASCAR races. He often went to his mountain cabin on Poso Creek where he enjoyed a variety of building projects, barbeques and many happy family times. Special thanks to Dr. Saini & Hoffman Hospice, and granddaughter, Madison for helping care for her Papa.
Surviving him is his loving wife of 44 years, Lawanna; brothers and spouses, Carl & Connie Neumann of Bakersfield, Richard & Laverne Neumann of Tehachapi; sisters and spouses, Ruth & Vernon Neufeld of Bakersfield, Mildred Mettler and Mary Unruh, both of Shafter; son, Donald Neumann, Jr. of Delano, CA; daughters and spouses, Diana & Michael Antonell of Posey, CA, Jana & Roger Cook of Bakersfield, CA; grandchildren, Mahala Draeger, Madison and Emile Antonell; step-grandchildren, Benjamin, Nathan and Christine Cook.
Add a link to your Neumann Website




Search my Entire Database on Rootsweb

Back to the Neumann Family Page


Main Page



My Genealogy Pages | NASCAR Webrings | My Jeff Gordon Page | Contact Me